THE FOLLOWING IS TOTALLY FAKE. PLEASE REFER TO https://betawiki.net/wiki/Windows_95 FOR REAL HISTORY.
Throughout its development cycle,windows 95 was tweaked several times.Many alphas (called preliminary releases) and
betas were released. 
Pre-Chicago Release Version,build 28 (cougar)
Cougar is the kernel of windows 95.It is basically Windows 3.1 with small differences.

Usability test releas

e Version, Chicago build 34
A very early,possibly the first alpha of windows 95,it was released in march 1993.While some things are carried over from Windows 3.1 (especially the iconize/minimize/exit arrangement),a  prototype of the taskbar has made an appearance.
It is much thicker than the final version,and  the start menu has three buttons:system (windows logo),find (an abstract face),and help (a box with ? and i on it).interstingly,the program manager's  main folders are located in the taskbar by default.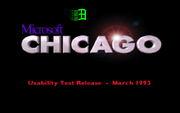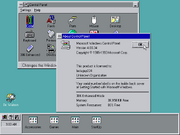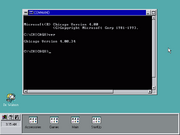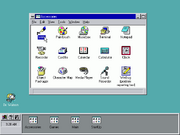 Preliminary release versions (alphas 38-99)
Build 38,may 1993.The taskbar programs have become boxed,and the program manager appears to have disappered from the taskbar.The default wallpaper is superimposed with six 'under construction' messages in century gothic.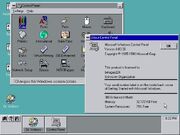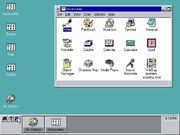 *
Build 40,june 1993 (?)The taskbar has been thinned out,but for some reasons the taskbar apps are on top of the taskbar.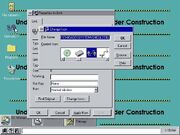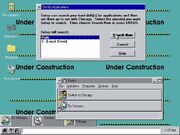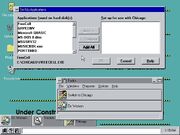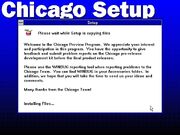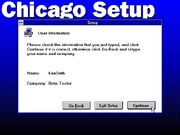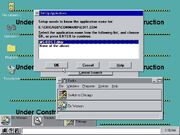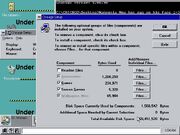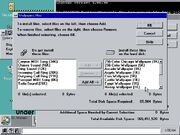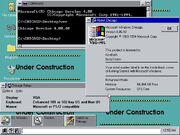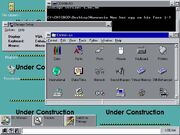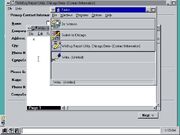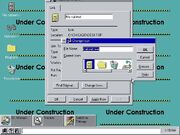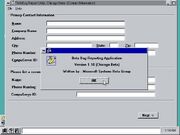 Build 45,June 1993 (?)A chinese language version of build 40 (presumed).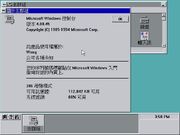 Build 56,July 1993.No visible changes on the surface compared to build 40.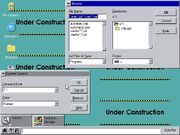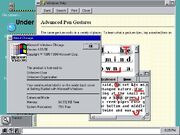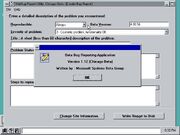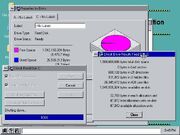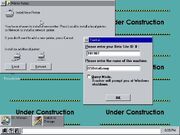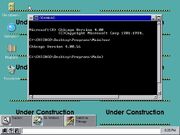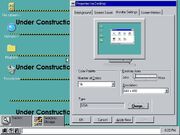 Build 58,August 9,1993.It 

included an early stab at Windows 95 Setup, and included Microsoft's Cairo shell.

, The taskbar also included a place to store links. This build  

did not include most of the final Windows 95 applets, and Microsoft had yet to release WritePad (Later renamed WordPad) and 

WinPad.It is incompatible with  many applications designed for Windows 95.
​
Community content is available under
CC-BY-SA
unless otherwise noted.