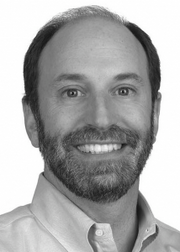 Brad Silverburg was a nine year employee of Microsoft one of the pioneers of Microsoft Windows and Internet Explorer, especially Windows 95 and the first four versions of IE.
His responsibilities included serving on the nine member Executive Committee that presided over the overall direction of Microsoft's business ventures and was a senior vice president. His primary concerns were product marketing and development.
He was responsible for all aspects of Microsoft Windows marketing from 1990-1995, and from 1994-1997, he was responsible for Internet Explorer and Outlook Express marketing and development (including the Developer Tools Division and the Developer Relations Group for the former), both of which went from being profitable in the millions to becoming multi-billion dollar enterprises under his direction.
In 1996-97, he also had responsibility for leading the Microsoft Office division, and 1998-99, he was working part time as a consultant for current chief Microsoft executive Steve Ballmer.
Afterwards, he left to found the company Ignition and no longer is employed by Microsoft.
External links
Community content is available under
CC-BY-SA
unless otherwise noted.